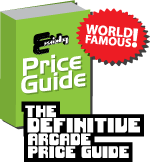 ARCADE / PINBALL COLLECTING SINCE 1997
- HOBBY SITE -
Arcade Related News and Current Information
May 29, 2021


The 1up arcade bars in the Denver metro area are open once again at 100%! For more information, address and hours, please go to the official website at the1uparcadebar.com.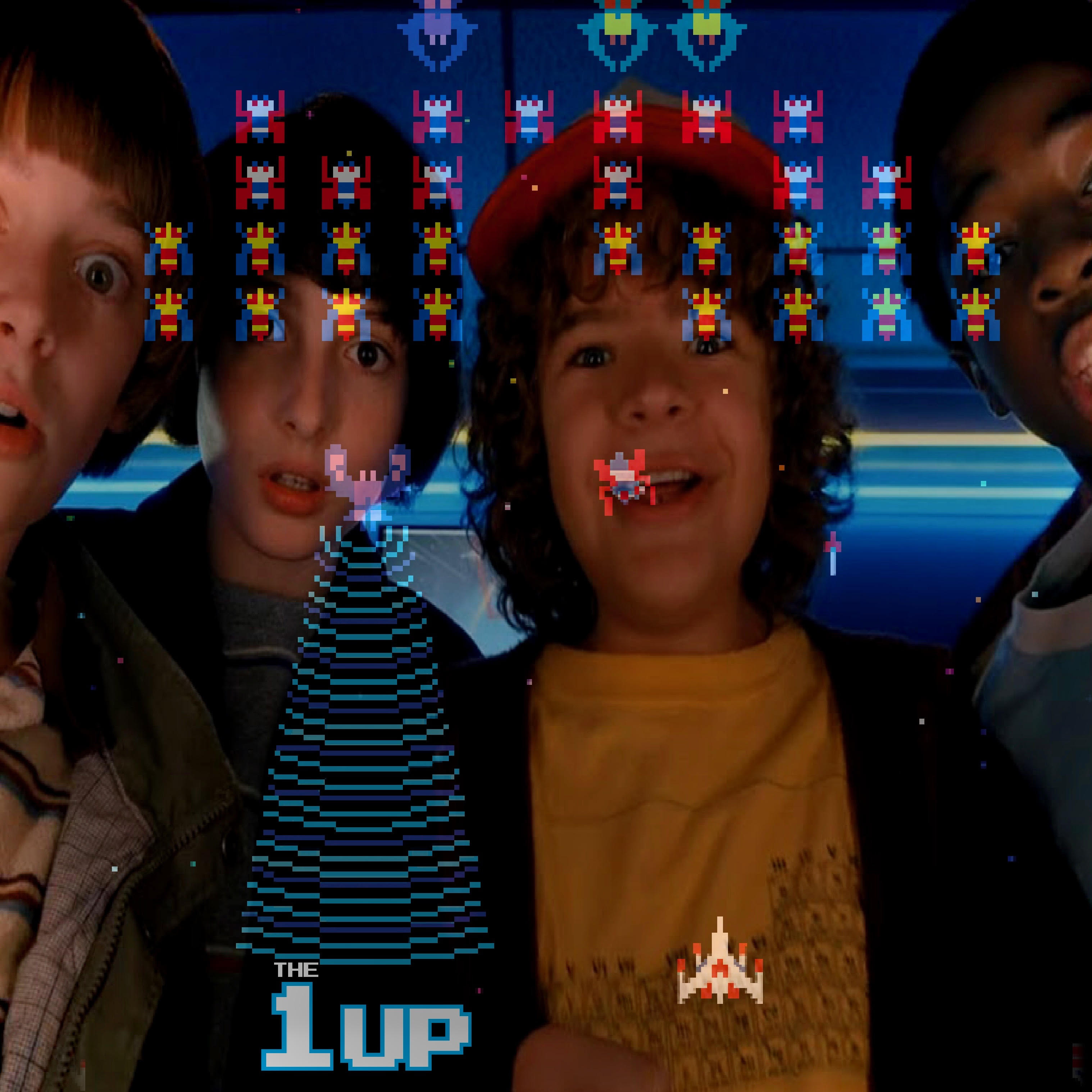 Purchased a Medieval Madness LE a few back and they ended up making a topper, larger display and better sound system for it. Took me a while to get it, but finally did. Looks amazing.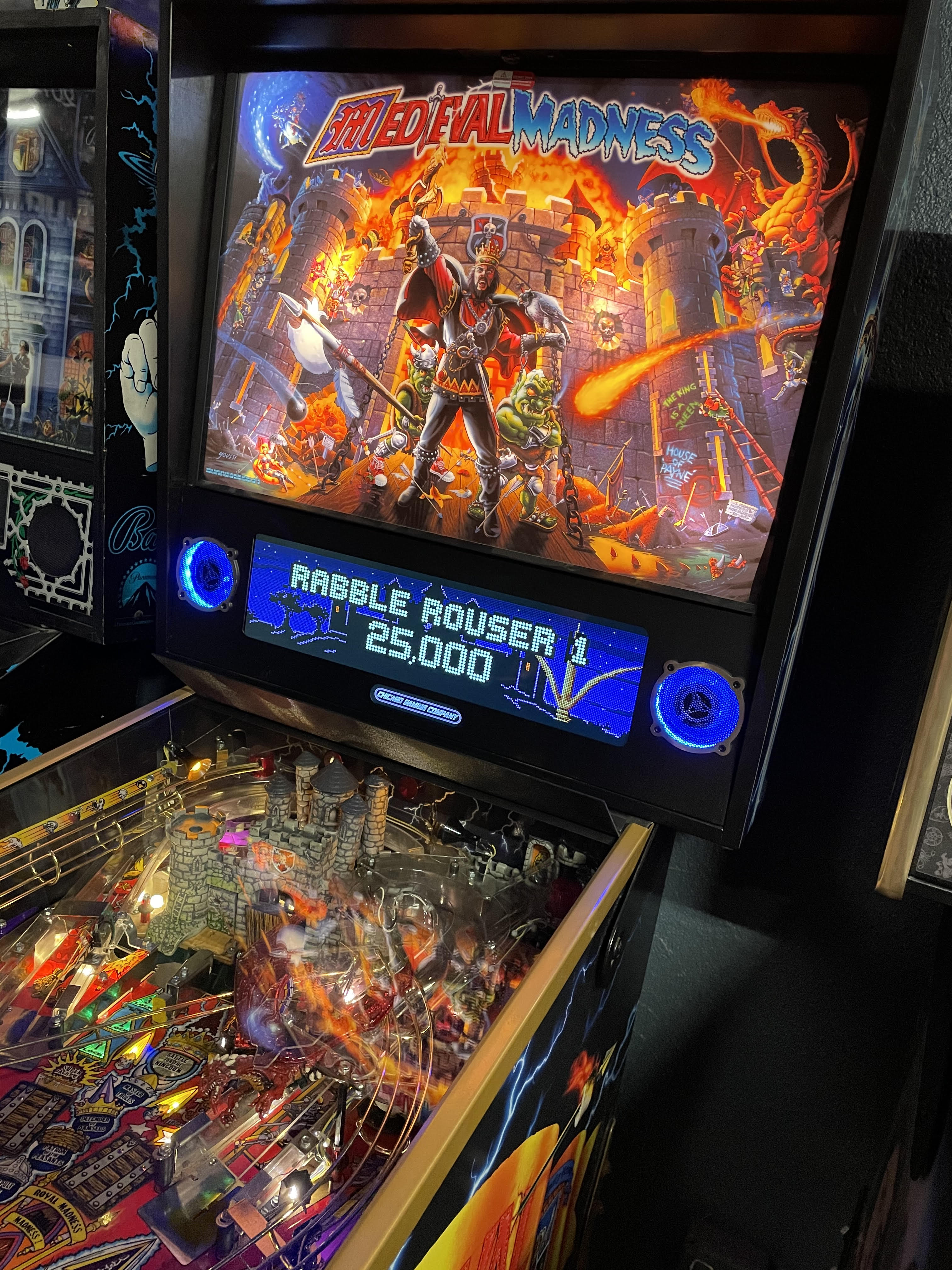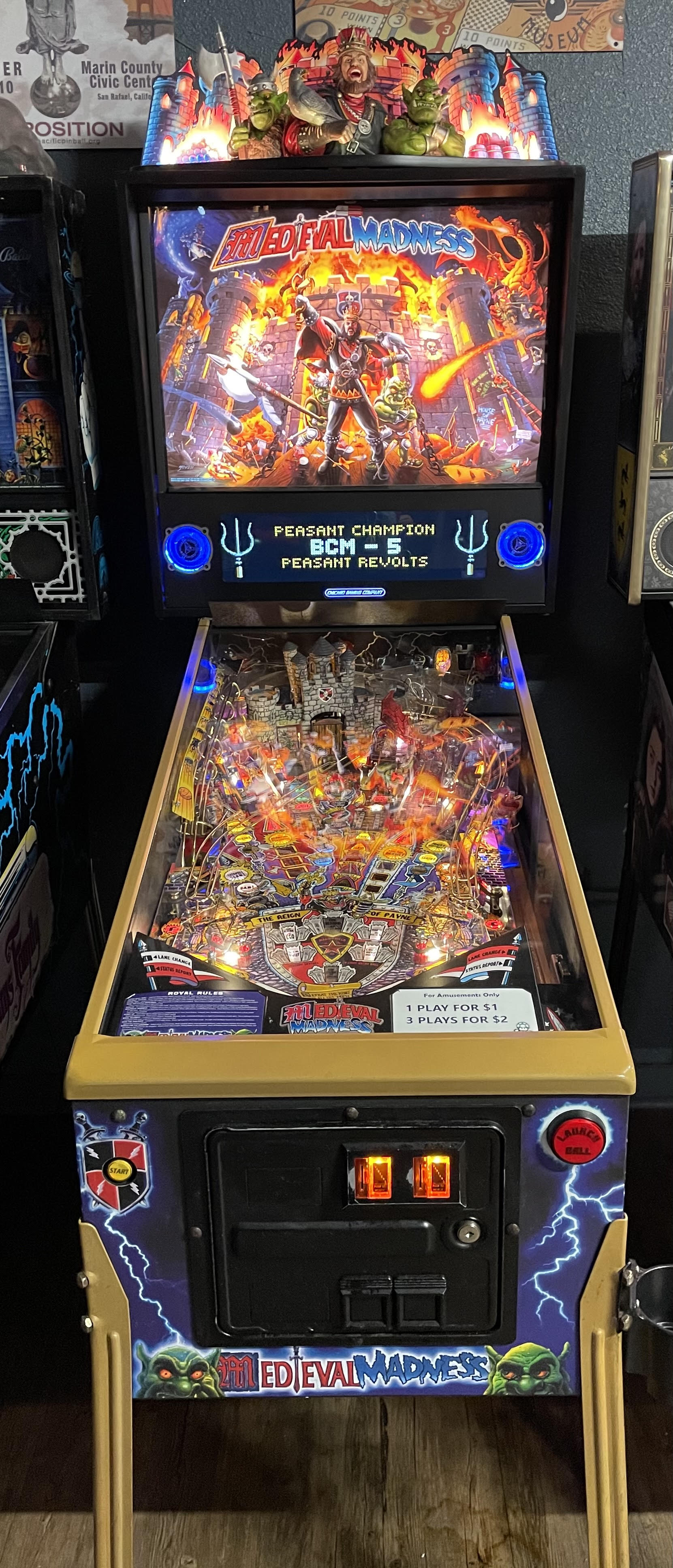 May 28, 2021


Picked up a brand new Led Zeppelin Premium pinball machine. So much nicer and more impressive than the pro version. Hoping to buy a topper for it in the near future.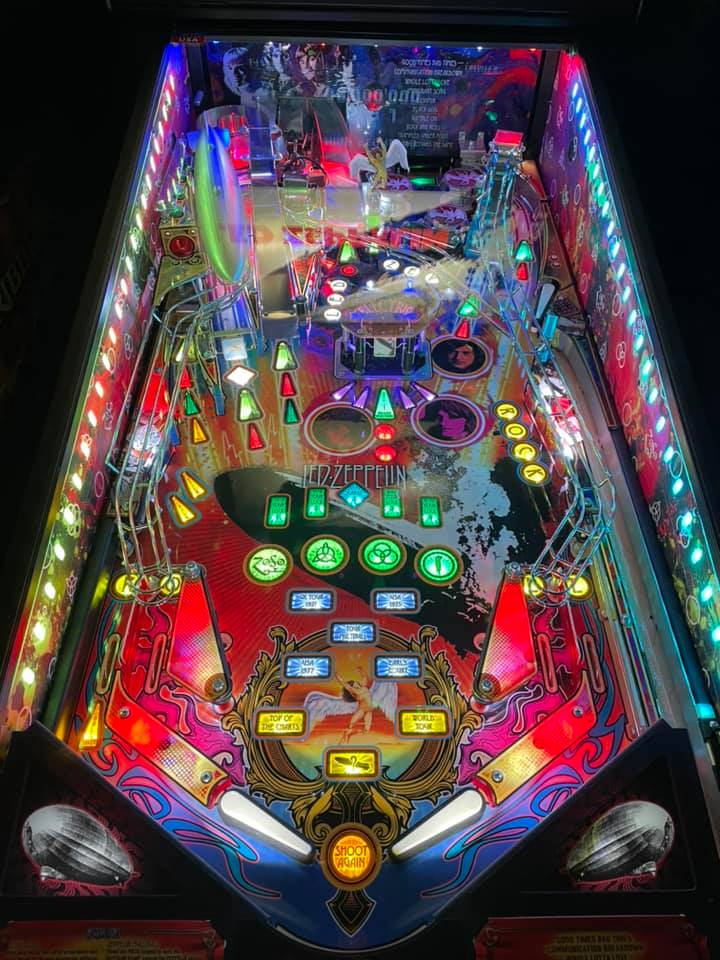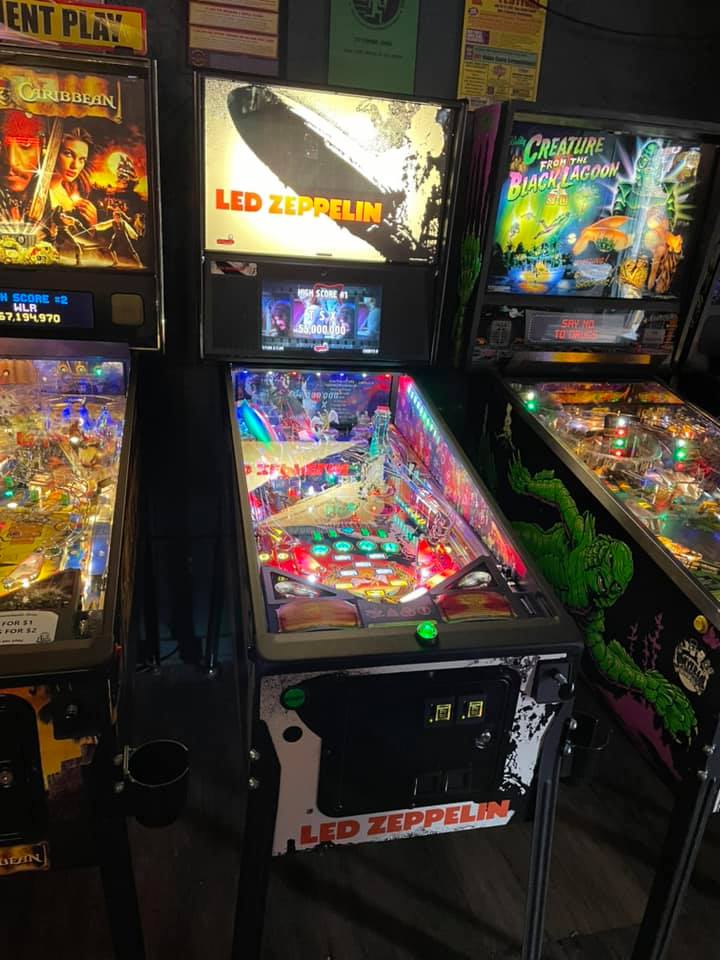 September 4, 2020


Been working on a Burgertime. Purchased this dead. Needed to replace the marquee bulb and starter, coin door lights, power supply with a switching power supply. Monitor needed to be rebuilt.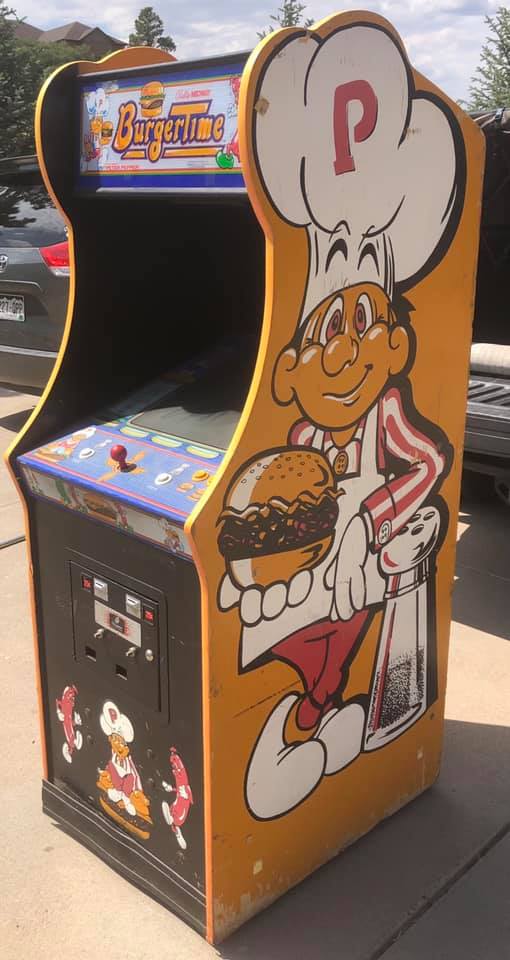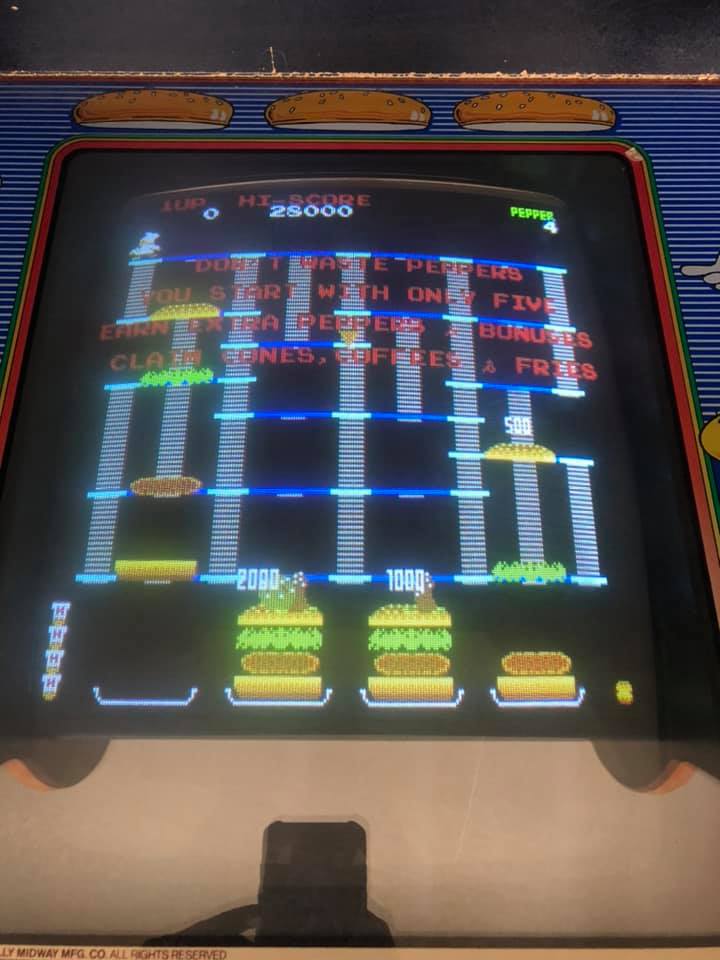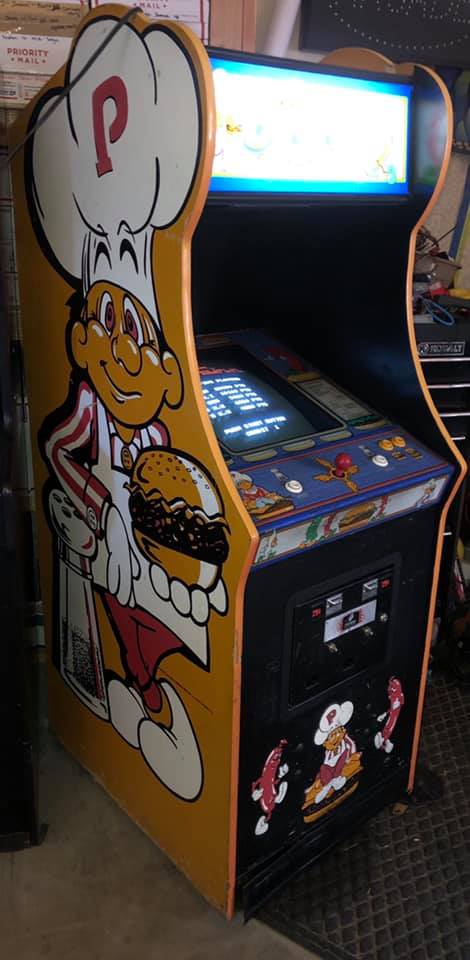 August 14, 2019


Been working on a dedicated Cloak and Dagger by Atari.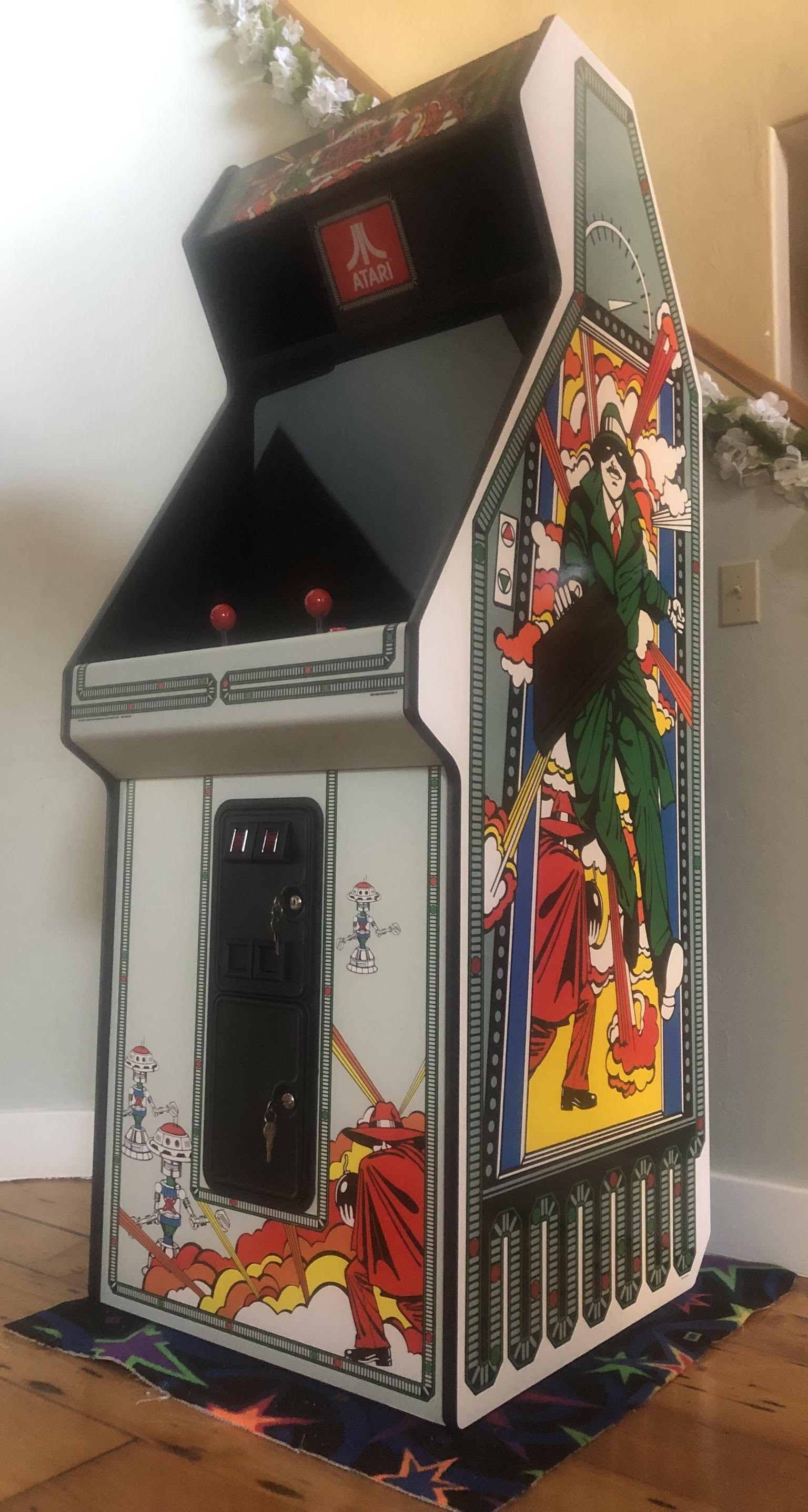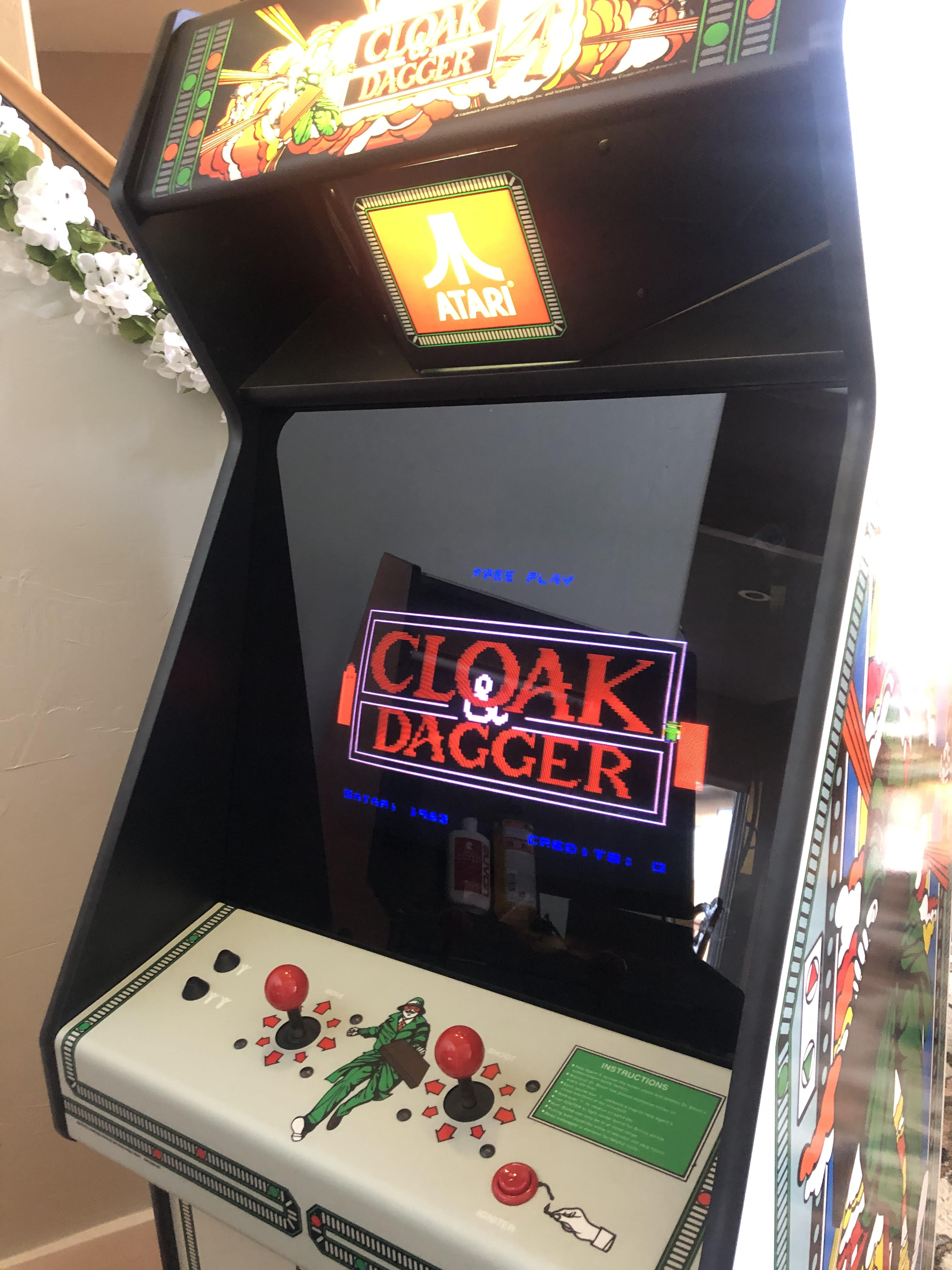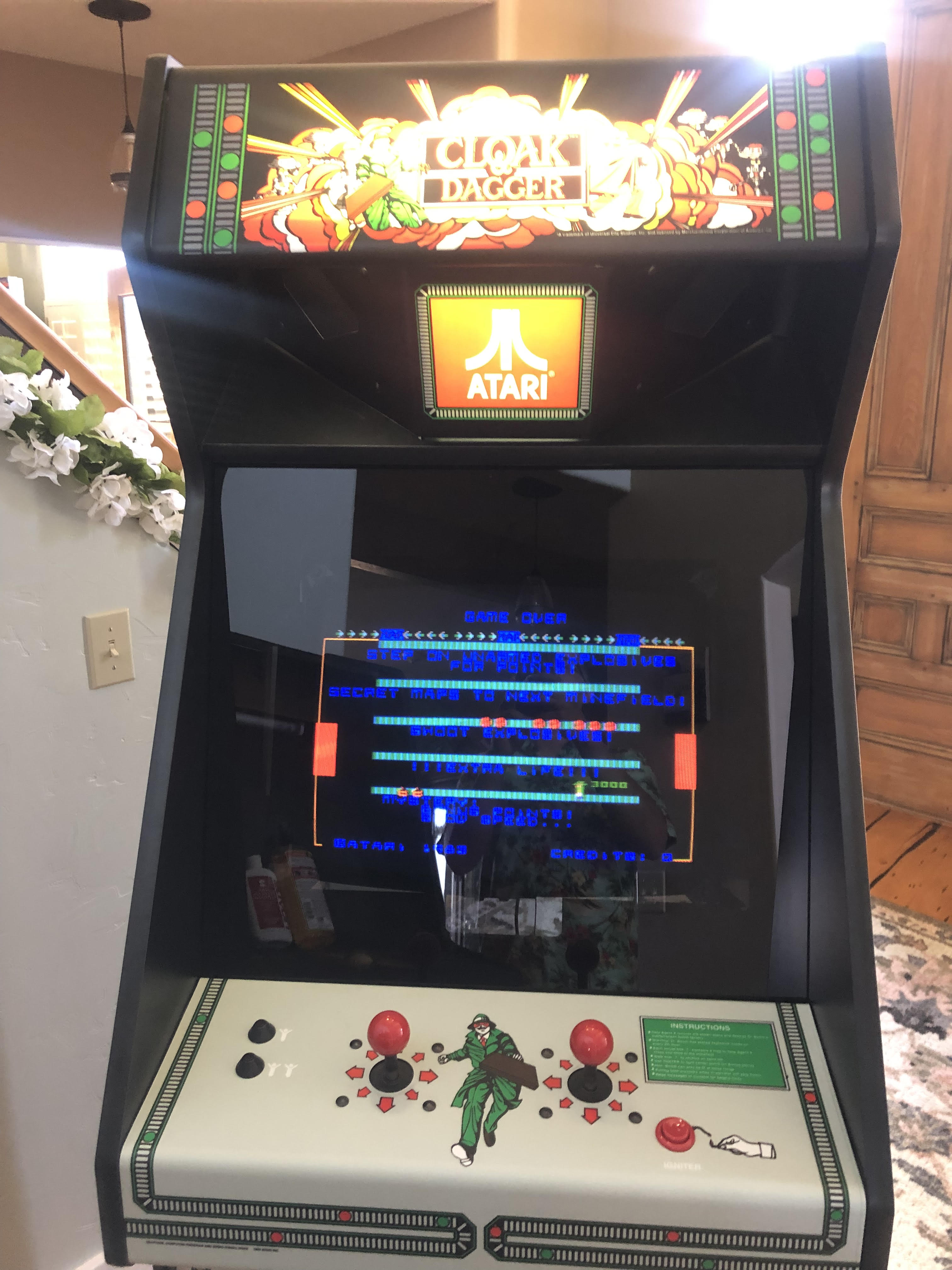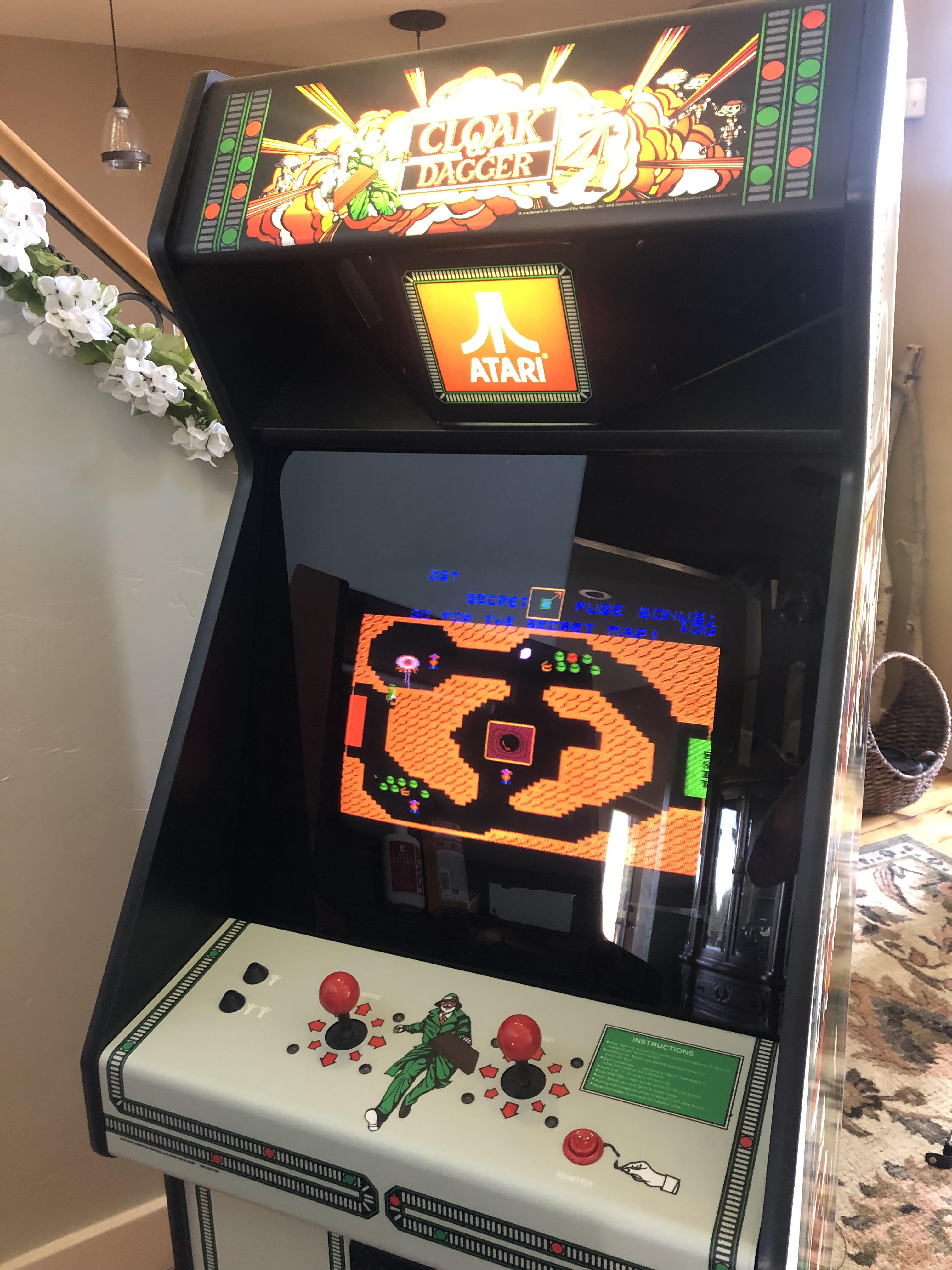 Jan 8, 2019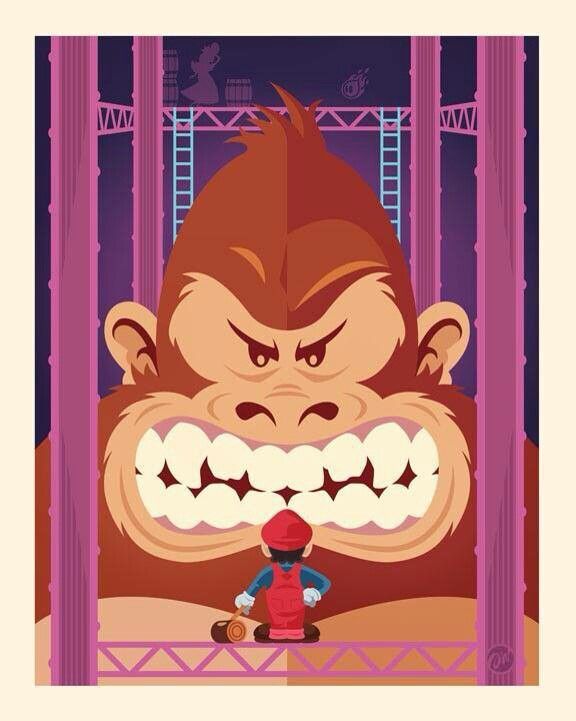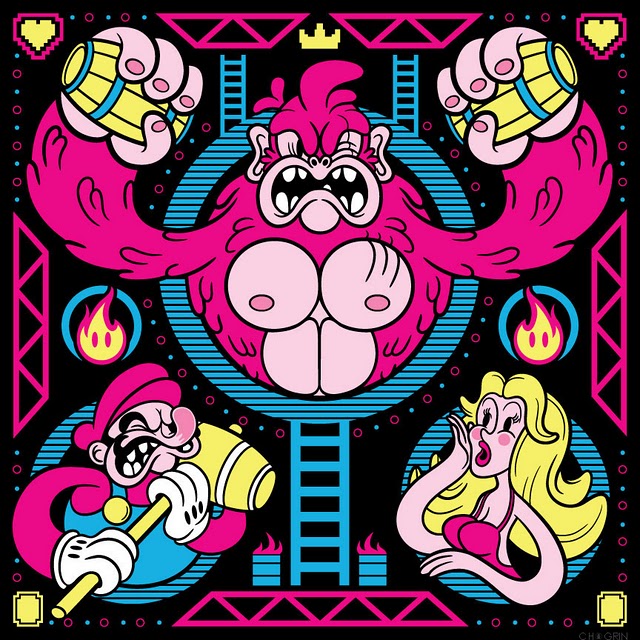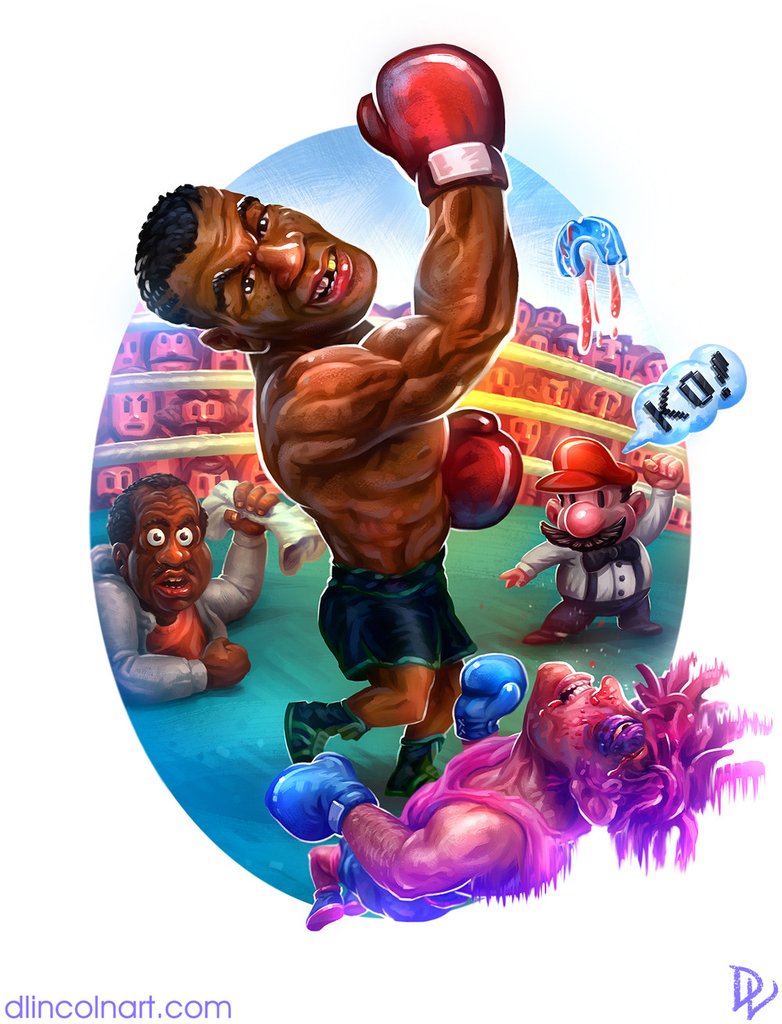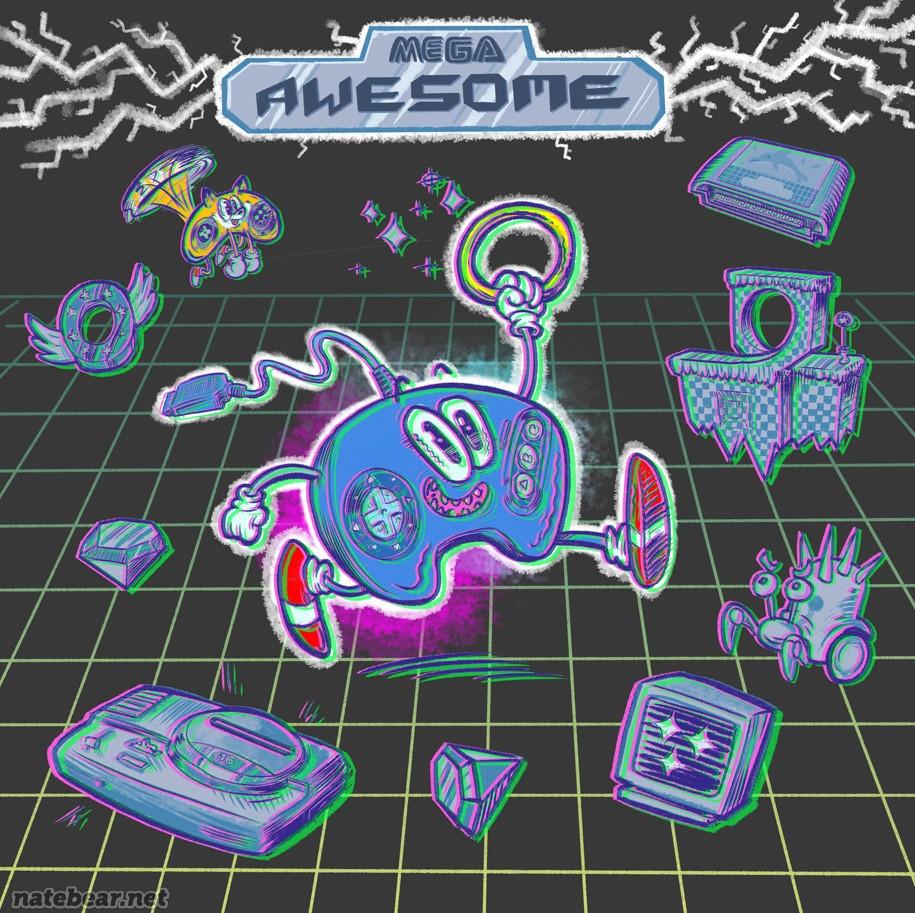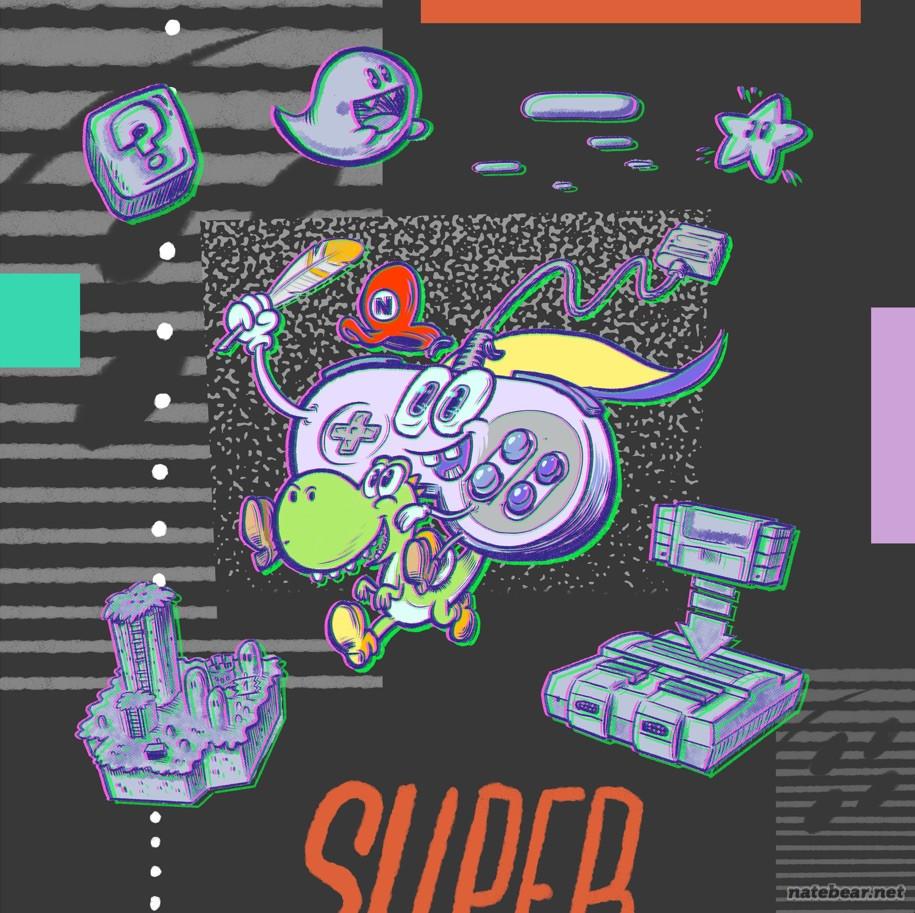 July 29, 2018

I have added a list of auction companies who are still active and selling pinball and arcade machines, if you know of any that ive missed, please email me with the information. Click here to view my list.

July 25, 2017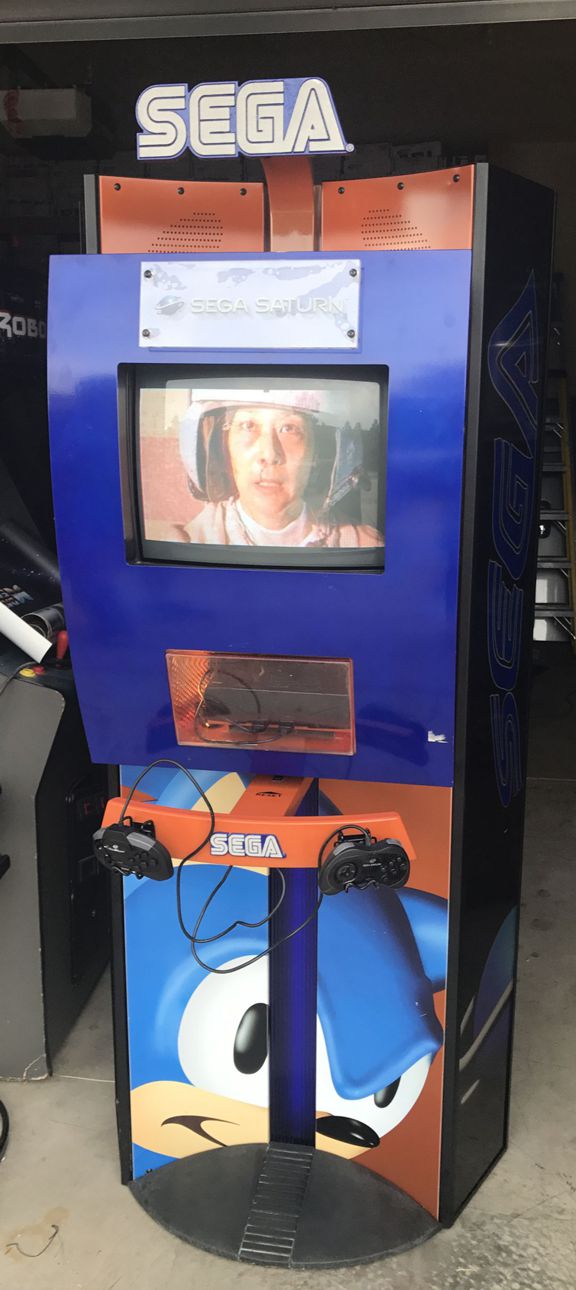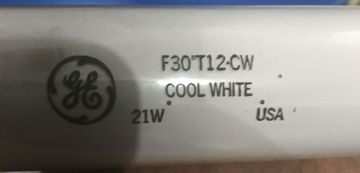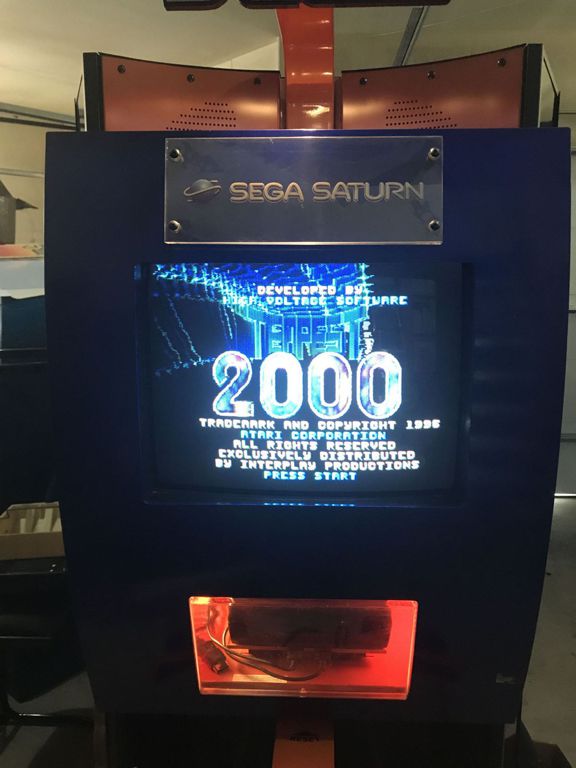 Picked up a very nice Saturn Kiosk today. Its working but the fluorescent light was burnt out and the console battery was dead. After replacing the CR2032 battery I had to find an F30 T12 CW 30" bulb. Even though its not an arcade game, I really like the way it looks. Anyone else collect video game Kiosks?
November 16, 2016


Added a ton of new games to the 1up on Colfax Avenue! Over 40 Pinball Machinse and 100 classic video games, plus skeeball and basketball hoops!
November 30, 2015

Great article about Darius Burst by Taito. Click here to view
August 5, 2015

Started a new website based on Shoot'em ups, no content yet but have the forum up and running if you wanna join.
Click here to enter the site
Thanks in advance!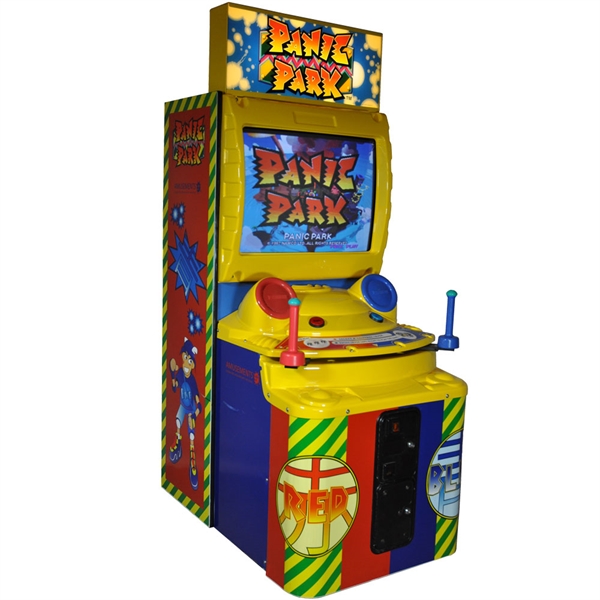 June 19, 2015

Added some information on a great 90's original arcade game called Panic Park. Please click here to view the page.
March 3, 2015

John from John's Arcade visits Colorado and its rich collector community! Check out these video's:
Visiting the 1up on Colfax in Denver.
Visiting Hyperspace Arcade in Denver.
Visiting the Game Exchange of Colorado in Denver.
Visiting the 1up in Lodo / Denver.
November 11, 2014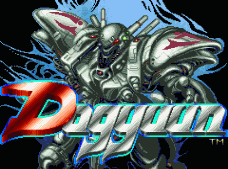 Dogyuun (ドギューン!!) - Toaplan 1992
Manic shooter from Toaplan, extremely challenging and addicting. One of the least known of the Toaplan shoot'em ups but one of the best. Do you have good eye hand coordination? Give Dogyuun a shot!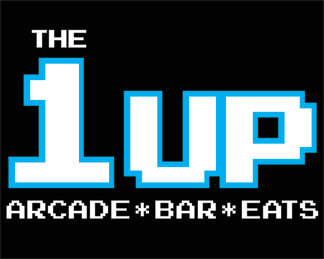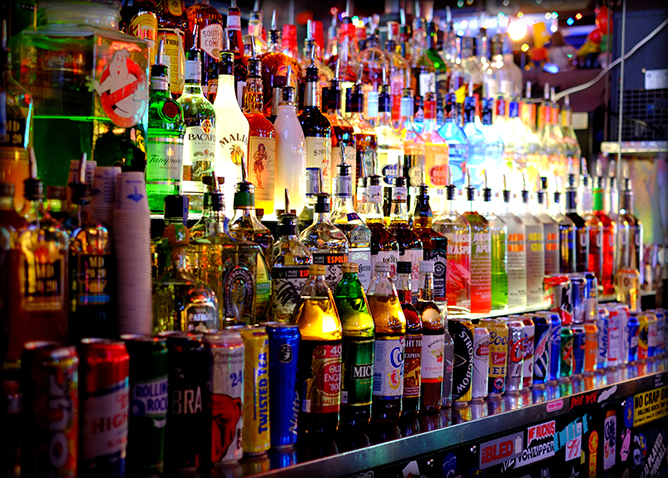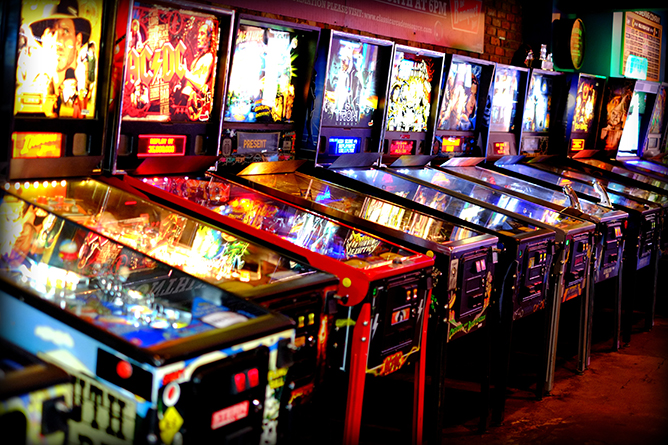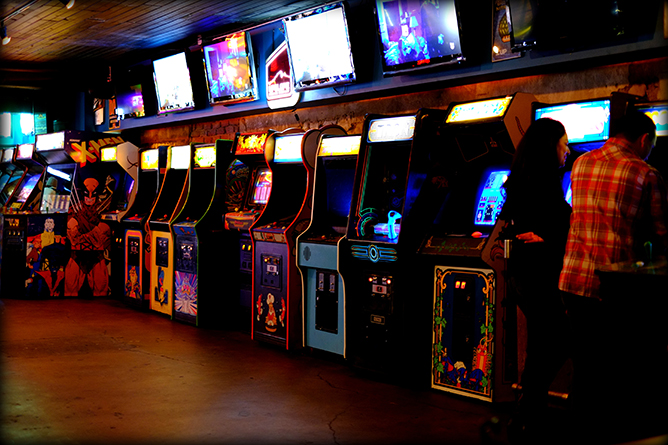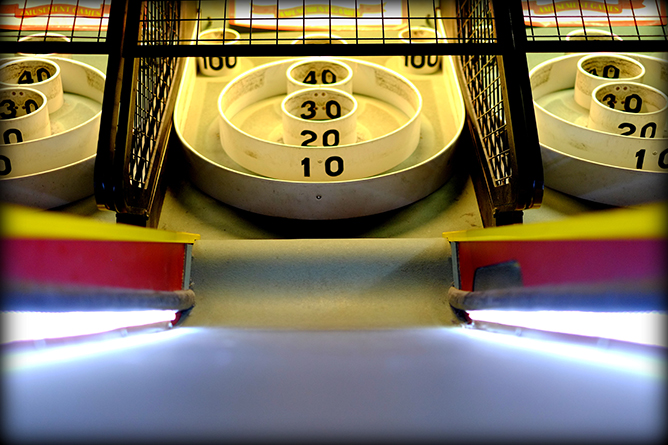 June 9, 2014

Check out the 1up Bar / Arcade ~ Bar ~ Eats, come play some Pinball, Original Classic Arcade Games and Skee Ball! Two locations: 1925 Blake Street, in Denver Colorado and 717 E Colfax, in Denver Colorado.
June 8, 2014

RAZION / ラジオン is a horizontal shooting game made for NEO·GEO. To find out more information on this new release Click Here
December 8, 2013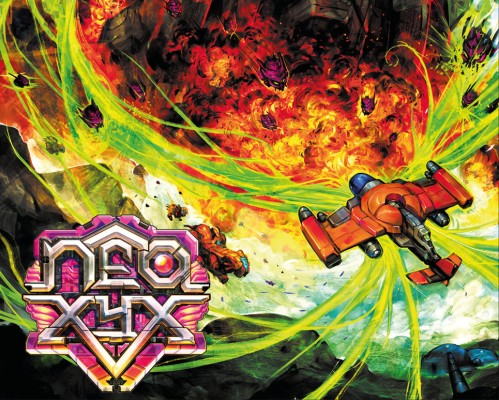 New NEO GEO MVS / AES Shoot 'em up (shmup)
Game

6 stages with varied and colorful settings
6 endbosses
5 midbosses
16-bit hand-drawn graphics (dot graphics)
Switchable between vertical (TATE) and horizontal controls (YOKO)
The HUD/score/lives/bombs etc. switch between TATE and YOKO too.
Maniac shooting game
For more information, check out the official site here
October 16, 2013

Managed to make the Donkey Kong II kit run on the Pauline Hack. So is this officially a PAULINE II? ... :)
August 19, 2013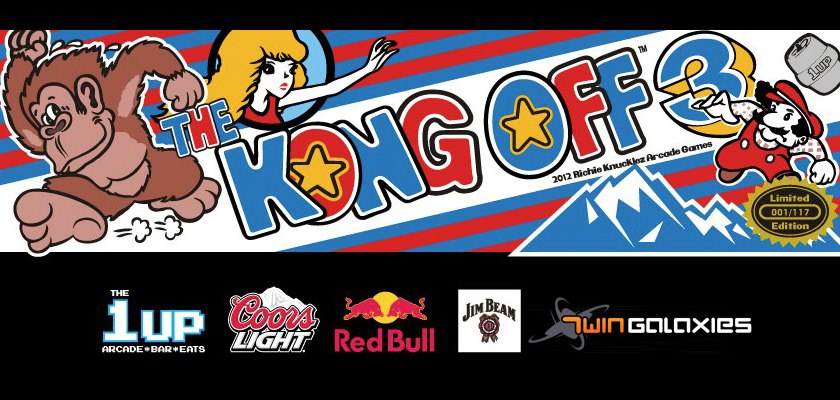 We are proud to announce that "The Kong Off 3" will be held this coming November 15th, 16th, and 17th 2013. This year's event will return to "The 1up" in Denver, Colorado.

We have increased the amount of machines available for play as well as the prize purse! The KO3 will feature at least 20 DK Machines and over $4500 in cash for the winners.

The Top 12 Twin Galaxies players will qualify to play on their own machine. The format for the "Wild Card" will be released shortly, but we can tell you that a minimum of 8 machines have been dedicated to this division.

Hotel and travel information will be released shortly.

This year's event is completely free and attendance/capacity will be first come first serve.

Stay tuned to TwinGalaxies.com for more information.

GAME ON!!!


Facebook:
https://www.facebook.com/events/620619794630299/.
April 20, 2013

The Space Invaders: In Search of Lost Time
In 1982, there were 13,000 dedicated arcade locations across North America, generating $3.2 billion dollars. By 1985, revenue had fallen 97%. Atari declared bankruptcy. Arcades closed. This is the story of arcade video games, and their second life in basements and garages all across the country.
Starring: Christopher Alcott, Pete Ashdown
Directed by: Jeff Von Ward
Runtime: 1 hour 25 minutes
Release year: 2013
Studio: Wooden Horse Productions

To Purchase Movie:
click to purchase

Movie Review:
Click to View

Movie Facebook:
To join
February 13, 2013

Today I updated MY COLLECTION section above with 2 new video's on the bottom of the page. Which includes a video of a warehouse raid with over 4000 games.
December 31, 2012

Classic 80s movie based on arcade games.
December 30, 2012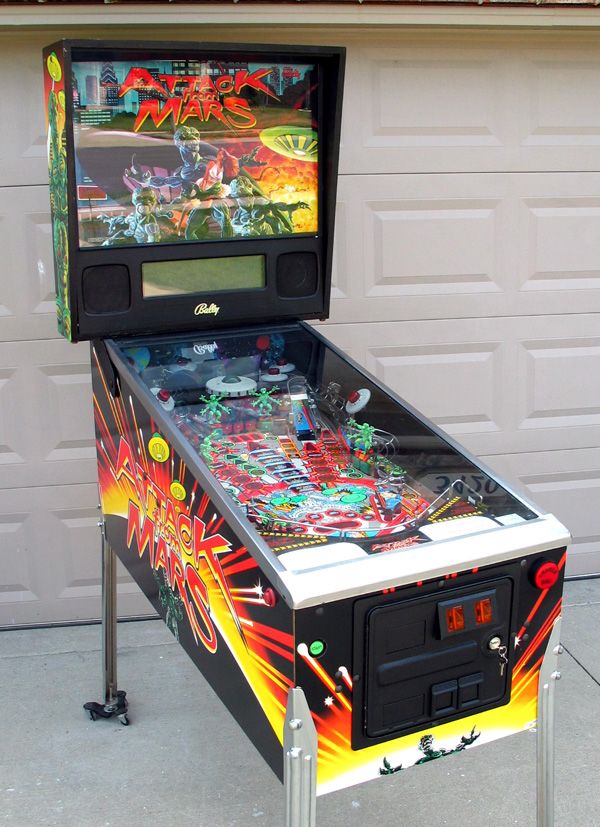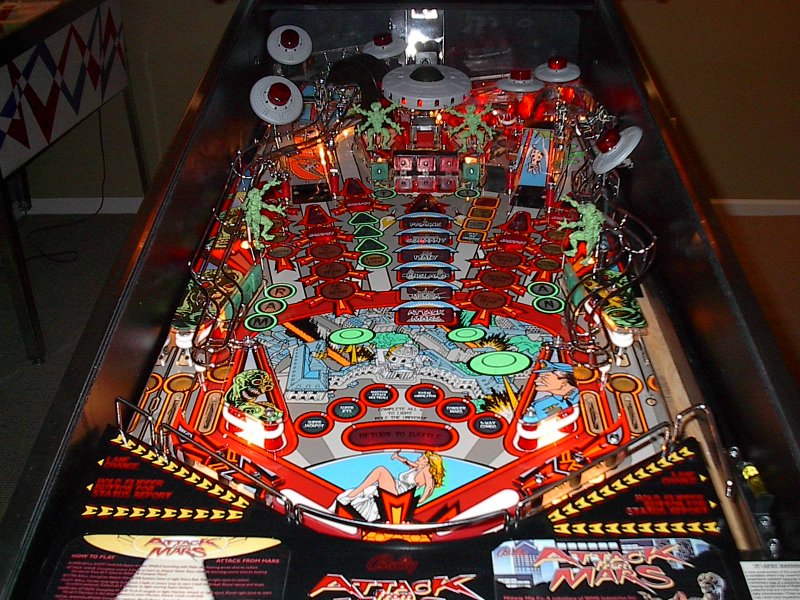 The ONE, the ONLY, the ULTRA-COLLECTABLE... ATTACK FROM MARS!  This game was produced in 1995 by Bally/Williams, manufacturer of the greatest and most collectable modern pinball machines on the planet. This is one of the MOST collectable and sought after games of the 90's. For most modern-day collectors, this machine is in their TOP TWO games to own list!  If you have never played an Attack From Mars, you are in for a sight, sound and gameplay FEAST. This game is tough to beat with it's ultra-fast play and excellent theme.  Who doesn't want to defend the planet Earth from nasty Martians? I know I do! This game will BLOW YOUR MIND!  It's one of my personal favorites!

You'll love hearing the Martian threats, military commands and ethnic character voices from around the globe as you do battle to save the planet! This game has a fast and wicked style of play with three different ramps, loads of standing targets, rollovers, pop-bumpers, slingshots, VIBRATING Martians and best of all, the Martian Mothership in the center. It is guarded by stationary targets that drop down via a motorized mechanism to reveal the hidden center drop target that must be struck an increasing number of times as you move through the defending countries.  Each hit that the Martian mothership takes will cause a shaking vibration on the ship and a simulated explosion STROBE LAMP flash!  This game is full of so many different game modes, multiball modes and video modes that your head will spin!  The thumping music track will put you in the mood to kick some Martian butt!  Can you survive long enough to "Rule The Universe"?!  The game is extremely easy to understand, but incredibly difficult to master!  This Bally MASTERPIECE goes great in any home gameroom! Your neighbors will never leave!. -PINALLCLINIC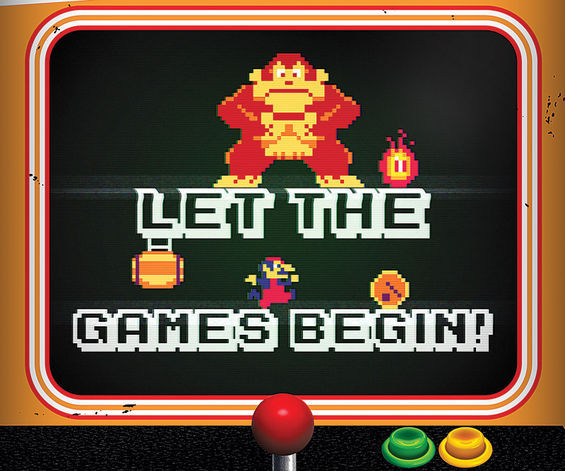 November 26, 2012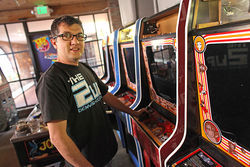 Jon (above) at the 1up.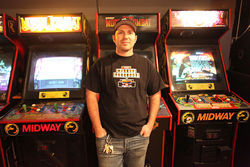 Jourdan (above) at the 1up.

The Kong Off II has come and gone, read about our event here:
October 4, 2012

Join our facebook page for the latest updates and info! click here to check it out.
August 8, 2012

Updated the video game price guide today! click here to check it out.
August 3, 2012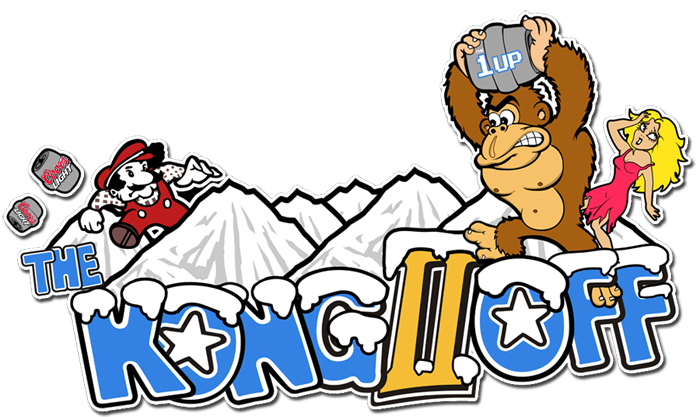 KONG OFF 2 NOV 16, 17 AND 18 2012 @ THE 1UP - 1925 BLAKE STREET, DENVER CO 80202
for more info, go to the official site at http://the-1up.com/kongoff/.


Check out the adventures of Evil Exidy, a short history of how the computer world was before the internet. Yeah I got in trouble, but it was fun while it lasted :) Click here to view.
February 27, 2012

New AC/DC pinball by STERN.
November 22, 2011

Do you remember the 80s game show called STARCADE? Game show based on contestants playing arcade machines and answering arcade questions! Great!! click here to check their official site.
November 10, 2011

Want to join a cool pinball collectors community? click here to check out local collectors in your area.

Or maybe you're more into arcade games? click here to check out the KLOV forum.
November 9, 2011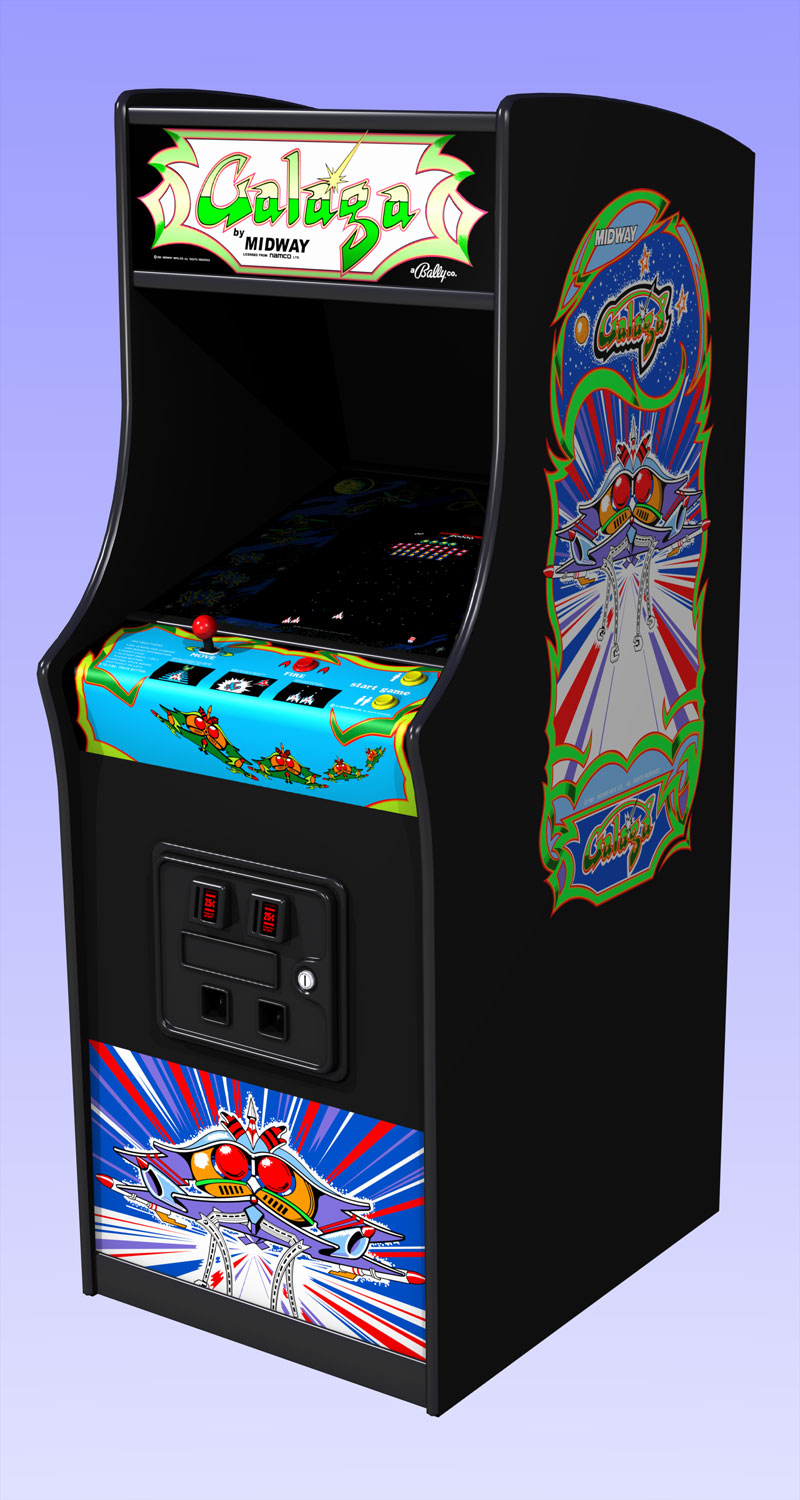 Interested in owning your own Arcade Machine or Pinball Machine for your own home? We sell original arcade games and pinball machines. click here for more information.
November 8, 2011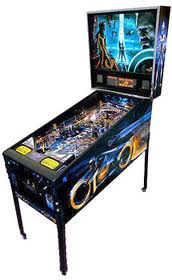 Own a pinball machine? or just want to know roughly what its worth? Try the Boston Pinball Guide here.
---
O T H E R - O N L I N E - G A M E S